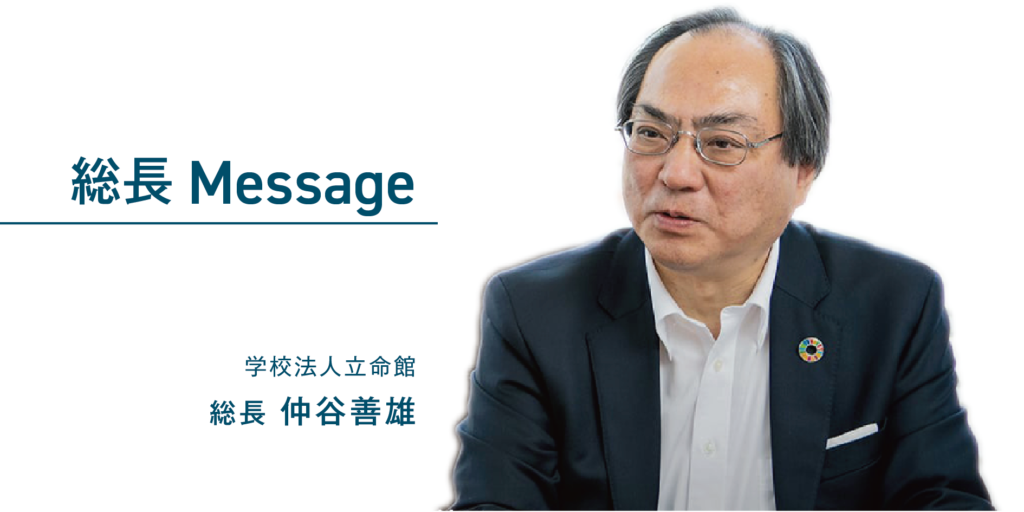 Making an Impact from Ritsumeikan
Looking ahead to the future, looking to the world and thinking about the relationship between ourselves and society, such as the environment, poverty, conflict, education, and food, leads to the question of what to learn and what it is to live.The 17 sustainable development goals set by the United Nations: The SDGs' philosophy truly embodies the principle of the Ritsumeikan Charter, which "contributes to the peaceful, democratic and sustainable development of the world and Japan."
RIMIX is a platform to help entrepreneurs to solve the common human challenges represented by SDGs.I hope that students, students, and children studying at Ritsumeikan will be able to overcome inner constraints and Borders, work the same theme beyond school age, and create innovation on this diverse platform.With the recognition that entrepreneurship is also a means of social contribution, please challenge the president pitch to propose solution ideas.
RiMIX fosters Impact-Makers, a social entrepreneur who has a strong interest in social issues and solves them through business, and wants to be an active contributor to solving common human problems.
NAKATANI Yoshio
Chancellor
The Ritsumeikan Trust

4th grade, APU
not as a student
in order to create something of real value
4th grade, Ritsumeikan Univ.
joy of having a vague task in one form
and that's what gives confidence
1th grade, Ritsumeikan Univ.
from high school to society,
I expanded my world.
graduate of Ritsumeikan Univ.
My first pitch led to my future life.
2th grade, Ritsumeikan Univ.
be not just for fun
Discover the potential of entertainment