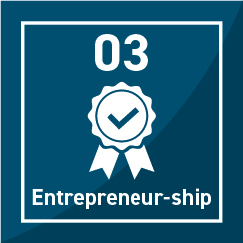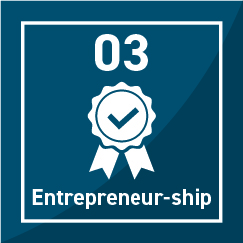 ENTRREPRENEUR-SHIP – Brush up ideas as projects, send out and get ratings
President's Pitch Challenge
For:All the Ritsumeikan Academy Students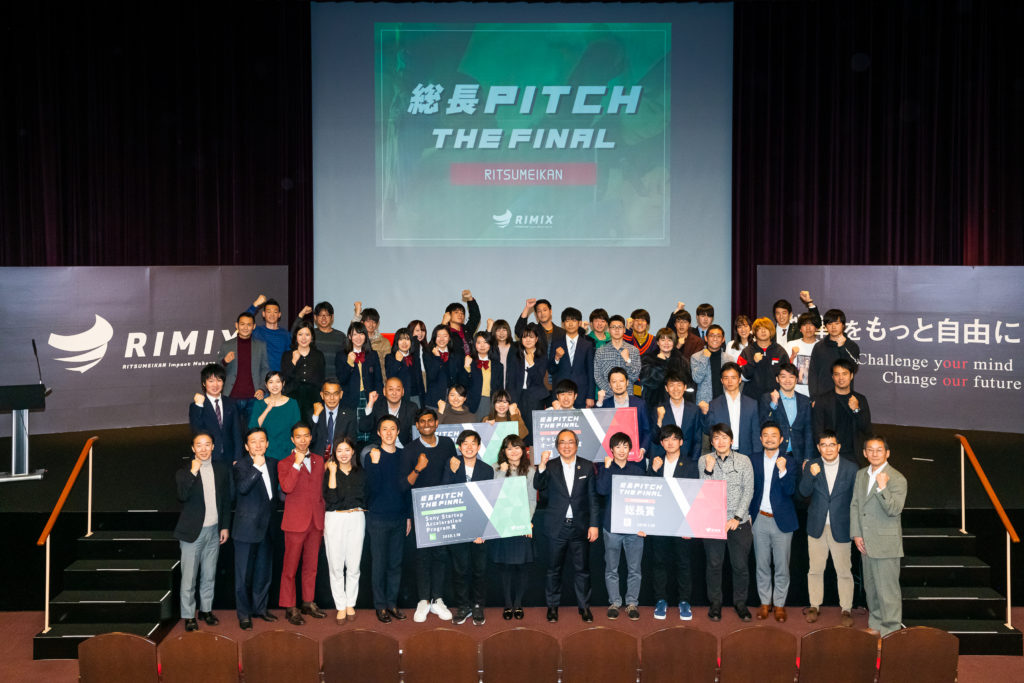 President Pitch is a contest for students, students, and children belonging to Ritsumeikan to brush up their ideas to solve social issues to the business level and pitch to the president.Through classes and extracurricular activities, we are developing our desire to work more on and take on challenges into more autonomous activities by giving lectures on business mind and know-how.
At the president's pitch challenge held for the first time in fiscal 2019, 15 teams applied and received full-scale support from Sony Corporation's Sony Startup Program (SSAP) for two months, taking on the final announcement venue, "President PITCH THE FINAL" (conducted in January 2020).
The President's Pitch is scheduled to be held around December-January every year, and in 2020 the President PITCH THE FINAL will be held on December 18.

target: Students, students, and children belonging to Ritsumeikan
Number of participants: About 50
President's Pitch 2020 Special Site
President's Pitch 2019 Archive
Ritsumeikan University Student Venture Contest
For:High-school & University Students in Japan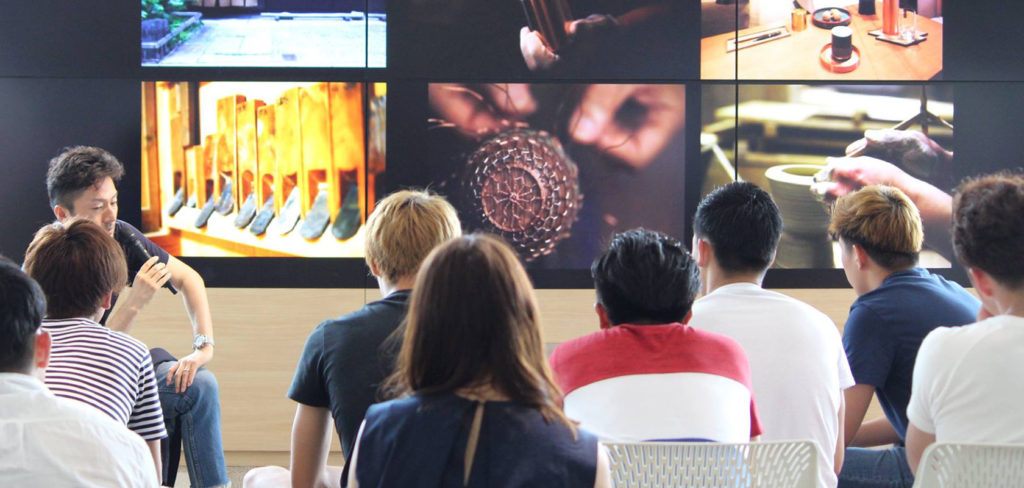 The Student Venture Contest is a business plan contest held by Ritsumeikan University since 2004 with the aim of creating university-based ventures and fostering entrepreneurship by soliciting plans based on students' technologies and business ideas.
Through mentoring, workshops, and seminars by startup professionals, we will take on the challenge of the final screening and focus on the world of business that opens up the experience of this contest on their own.
In fiscal 2020, applications will be accepted from July 1 to September 30, and the final screening presentation will be held on December 6 via the 1st and 2nd stages.
Target: Students enrolled in universities, graduate schools, technical colleges, and junior colleges nationwide
Ritsumeikan University Student Venture Contest
APU Entrepreneurship Department (also known as Deguchi-Juku)
For:APU Students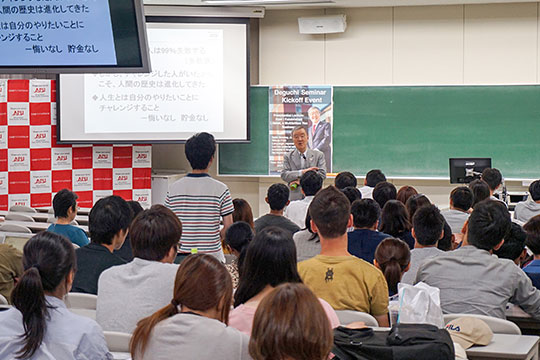 The APU Entrepreneurship Department, led by Haruaki Deguchi, president of Ritsumeikan Asia Pacific University (APU), which was an entrepreneur of a venture company, is a practical program that fosters students who want to start businesses in the future as entrepreneurs and fosters the ability to play an active role both in Japan and abroad.
The APU Entrepreneurship Department provides guidance from faculty and staff mentors with experience in entrepreneurship, and holds lectures inviting entrepreneurs and entrepreneurs who are active at the forefront of society, and receives support from the government and the business community in Kyushu.From the first year, four groups of students started their own businesses both in Japan and abroad.
target: Students and graduate students of Ritsumeikan Asia Pacific University (APU)
Number of participants: About 40